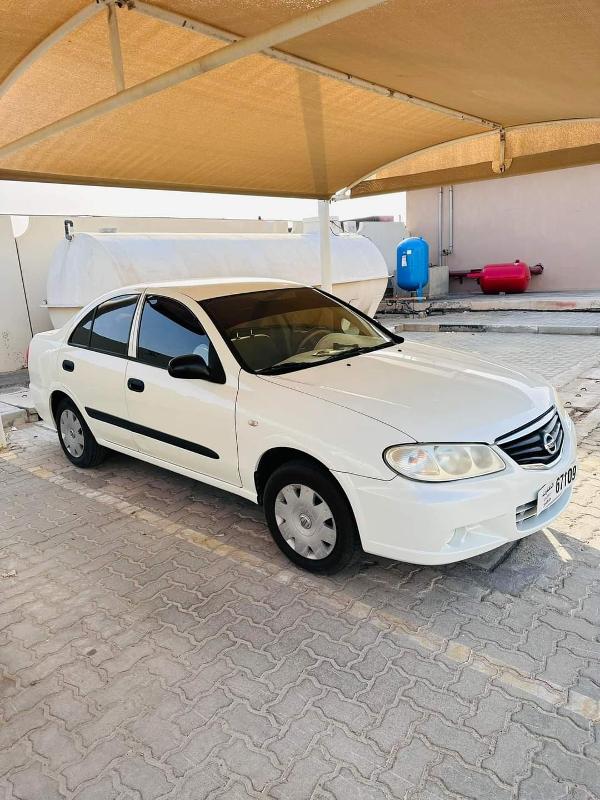 Looking for affordable and reliable private transport in the UAE? Then don't pass up this opportunity to own a well-maintained 2010 Nissan Sunny Gcc for the unbelievable price of just 6,000 AED.
A compact car with big value
This small sedan may be compact in size but it packs a big punch in terms of what it offers for the money. As the popular Sunny model, Nissan's reputation for quality and durability is built in. It's the perfect choice for an expatriate worker seeking low-cost motorization within a limited budget.
Low mileage and easy upkeep
With under 86,000 km on the clock, you can feel confident this 2010 Nissan Sunny Gcc has many more kilometers ahead. Basic maintenance and repairs will cost significantly less than for newer cars. Combined with the model's established reliability and fuel efficiency, your total cost of ownership will stay low over the coming years.
User-friendly interior and features
Inside you'll find a neatly-organized cabin with comfortable front seats, ample head and legroom, and easy-to-use audio and climate controls. Cargo space deceives its exterior size. Conveniences include power windows and remote central locking for security. Popular safety equipment like driver and passenger airbags provide added reassurance too.
Smooth performance for daily commutes
Powering this 2010 Nissan Sunny Gcc is a trusted 1.5L petrol engine delivering zippy acceleration and a relaxed highway cruising speed. Its compact proportions also make zipping through town traffic and finding parking spots a breeze. Good mileage means lower fill-up costs as well. Take it for a test drive and experience the responsive handling and composed ride yourself!
STOP Don't wait any longer – inquire about viewing this bargain Sunny today!
A smart buy for cost-conscious buyers
If your priority is getting behind the wheel of a private vehicle without breaking the bank, this Nissan Sunny strongly fits the bill. As one of the most affordable used cars available presently, it represents tremendous value at 6,000AED. Dependable daily transportation and cost savings are what you get in return for your investment. Maintainance and repairs should be minimal too.
Among expats especially, the Sunny has gained popularity for its practicality and efficiency. Don't miss this chance to join their ranks of satisfied owners commuting across the UAE every day. Contact the seller now to schedule a test drive of this 2010 Nissan Sunny Gcc – at this price, it won't last long!
An economical way to get around the UAE
Whether commuting long distances daily or taking weekend road trips, this 2010 Nissan Sunny Gcc provides a budget-friendly mode of transportation. Its compact dimensions make zipping around town and finding parking easier than larger SUVs competing in this price range.
Low fuel consumption is another advantage, helping keep operating costs low over time. Basic maintenance and repairs on the tried-and-true 1.5L engine should likewise cost less than for newer vehicles. Reliability is a given based on Nissan's build quality reputation. Visual inspection shows the exterior and interior have been well cared for too.
There's really no better option than this Sunny if you need private wheels in the UAE on an expatriate's salary. At only 6,000AED with under 86k miles, it's an absolute steal – don't hesitate to inquire today!
A can't-miss deal for savvy car buyers
For astute used car shoppers, snapping up a low-mileage Sunny like this 2010 Nissan Sunny GCC at such an unbeatable price makes solid financial sense. You gain a name you trust at the lowest possible cost of entry. Yet resale down the road should hold stable value due to the marque and condition.
Maintenance will be affordable for the next few years minimum. And everyday usability is a strong suit, from carrying passengers to hauling cargo easily. Consider whether it could suit your lifestyle needs as a reliable daily runabout.
At only 6,000AED this pre-owned Sunny is an outright bargain. Quality, practicality and economy are what you gain – with little risk thanks to the competitive price tag. Don't wait for a better offer, as deals this good disappear in a flash. Secure your transport solution today in this affordable 2010 Nissan Sunny GCC!
Advantages of the 2010 Nissan Sunny GCC:
Affordability: The 2010 Nissan Sunny is often priced competitively, making it an attractive option for budget-conscious buyers.
Fuel Efficiency: The Sunny is known for its efficient engines, contributing to good fuel economy and reduced operating costs.
Spacious Interior: Despite its compact size, the Sunny offers a roomy interior with ample legroom, providing comfort for passengers.
Reliability: Nissan has a reputation for producing reliable vehicles, and the Sunny is designed for daily commuting and regular driving.
Low Maintenance Costs: The straightforward design and common parts contribute to relatively affordable maintenance and servicing.
Ease of Driving: The Sunny's compact dimensions and responsive handling make it easy to maneuver in urban environments and tight parking spaces.
Trunk Space: The car provides a decent amount of trunk space, making it suitable for carrying luggage or groceries.
Disadvantages of the 2010 Nissan Sunny GCC:
Limited Features: The 2010 Sunny might lack some of the advanced technology and features found in more modern vehicles.
Basic Interior: The interior design and materials might be considered basic or utilitarian, lacking upscale features and finishes.
Performance: The Sunny's engine options may not offer particularly strong acceleration or high-speed performance.
Road Noise: Some owners have reported a relatively high level of road and wind noise at higher speeds, affecting cabin comfort.
Handling: While suitable for everyday driving, the handling and cornering abilities might not be as precise or sporty as some competitors.
Resale Value: Rapid depreciation could affect the resale value of the 2010 Nissan Sunny over time.
Safety Features: While the car has basic safety features, it might lack some of the advanced safety technologies present in newer models.
Styling: The exterior styling might be perceived as conservative or outdated compared to more modern designs.
It's important to consider these advantages and disadvantages in the context of your own needs and preferences. A thorough test drive and research can help you determine if the 2010 Nissan Sunny GCC is the right choice for your requirements.