سيارات مستعملة
Don't Pass Up This Deal – 2013 Suzuki Swift GCC for Just 7,500 Dirhams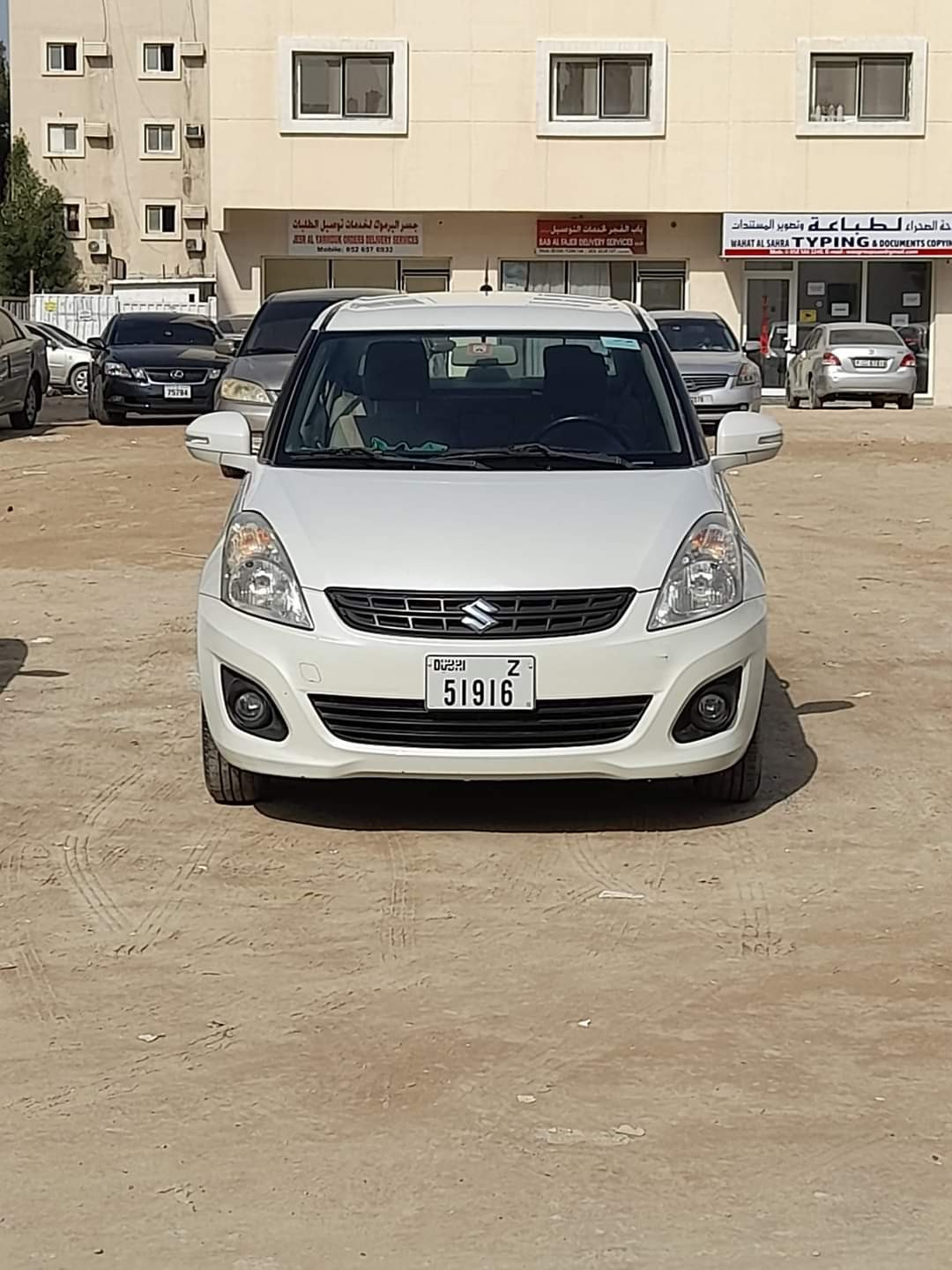 Do not miss this opportunity to purchase a used 2013 Suzuki Swift GCC for the low price of only 7,500 dirhams. This well-cared for compact car could be the perfect option for expatriate workers seeking reliable transportation.
An Affordable Vehicle for Expats
A 2013 Suzuki Swift represents an excellent chance for those residing outside the UAE. Expats know how important it is to have a car to drive to work, run errands, and explore areas around their city or town.
But a new car is often not in the budget while living abroad. This 2013 Suzuki Swift GCC for sale solves that problem at under 8,000 dirhams.
Serviced with Service Records
You can feel confident in this 2013 Suzuki Swift because its full automotive history is documented. The previous owner consistently brought it to a Suzuki dealership for standard maintenance.
Nothing was put off so small issues didn't multiply into something major down the road. Service records will be provided to the new buyer for transparency.
Low Mileage for a 2013 Model
Although nearly a decade old, this car has averaged just 10,000 kilometers yearly which is very low for the age. Most travel occurred around city streets with occasional highway trips. The low usage is evident throughout – tires still have their tread, brakes are durable, and the engine purrs as new. For a 2013, it really seems to have far fewer miles on the odometer!
Plenty of Room for Passengers or Cargo
The 2013 Suzuki Swift offers a roomy interior that can comfortably hold four average-sized adults. Rear doors swing wide for easy access loading kids or pets. When more cargo is needed, just fold down the rear seats to reveal a generous load area. For hauling people or things, this compact car has surprisingly accommodating passenger and storage space.
2013 Suzuki Swift GCC: It Looks New Inside and Out!
After seeing the 2013 Suzuki Swift's interior and exterior, no one would believe it's almost a decade old. Beige leather seats show no rips or stains. The dashboard, A/C vents and door panels look fresh from the factory floor.
Shiny paint and new-looking wheels give the feeling this car was recently purchased, not daily driven for years. It truly seems like a fresh vehicle at a used car price.
Act Fast for the Best Deal in Town
At only 7,500 dirhams, it will be difficult to find a better valued small SUV. Test drive this 2013 Suzuki Swift GCC before someone else snatches it up. The seller wants a quick sale and is willing to assist with paperwork to make the purchase process simple and streamlined. Don't hesitate – call today to view this well-maintained compact in person. Reliable transportation never cost so little.
The 2013 Suzuki Swift GCC (Gulf Cooperation Council) edition is a subcompact car model specifically designed for the GCC region, which includes countries such as Saudi Arabia, the United Arab Emirates, Kuwait, Qatar, Bahrain, and Oman. Here are some advantages and disadvantages of the 2013 Suzuki Swift GCC edition:
Advantages:
Fuel Efficiency: The Swift GCC is known for its impressive fuel efficiency, making it a cost-effective choice for daily commuting and long drives. It's equipped with efficient engines and lightweight construction.
Compact Size: The Swift's compact dimensions make it easy to maneuver through crowded city streets and tight parking spaces, which is especially beneficial in urban environments.
Affordability: Suzuki vehicles, including the Swift, are generally priced competitively, making them an affordable option for budget-conscious buyers.
Agile Handling: The Swift offers responsive and nimble handling, which enhances its driving dynamics and provides an enjoyable driving experience, particularly in urban settings.
Stylish Design: The 2013 Swift GCC edition features a sporty and contemporary design that appeals to younger drivers. Its modern aesthetics have helped it maintain a fresh appearance even after several years.
Disadvantages:
Limited Interior Space: Due to its compact size, the Swift may have limited interior space, especially in the rear seats. Taller passengers or those needing more legroom might find it less comfortable.
Lack of Advanced Features: Depending on the trim level and specific GCC edition, the 2013 Swift might lack some of the advanced features and technology that more recent models offer, such as modern infotainment systems or advanced driver assistance systems.
Noise and Vibration: Some owners and reviewers have noted that the Swift's cabin might be prone to road noise and vibrations, which could affect overall comfort during longer drives.
Resale Value: Suzuki's presence in some markets can be limited, and this might impact the resale value of the vehicle over time, compared to more popular brands.
Limited Service Network: Depending on your location within the GCC, Suzuki's service and maintenance network might be limited compared to other more established brands, potentially leading to longer wait times or inconvenience.
Safety Features: While safety features have improved over the years, the 2013 Swift might not be equipped with the same level of advanced safety technology as newer vehicles. It's important to check the specific safety features included in the GCC edition.
Remember that the advantages and disadvantages can vary depending on individual preferences, needs, and the specific condition of the vehicle. It's advisable to conduct a thorough inspection and consider your priorities before making a purchase.