سيارات مستعملة
2014 Nissan Sunny GCC – opportunity for expats, price 8000 aed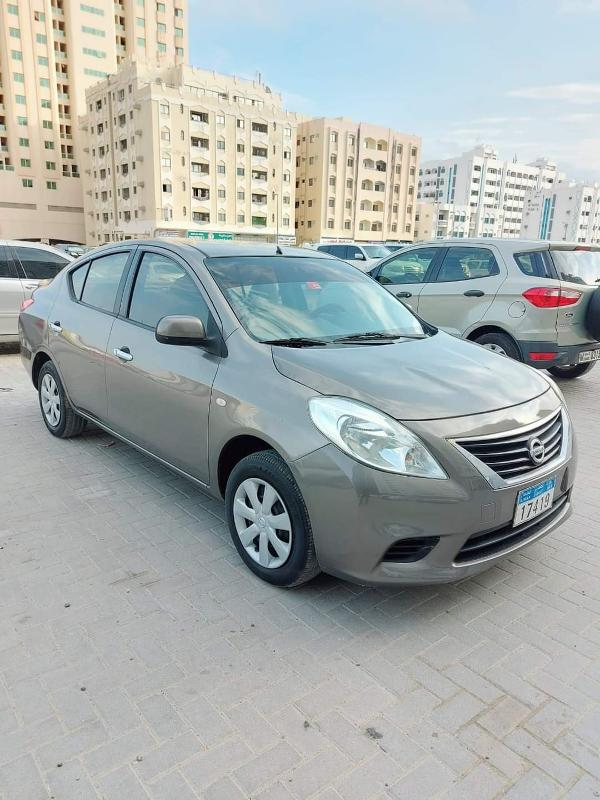 Do not miss this chance to purchase a used 2014 Nissan Sunny GCC for the bargain price of only 8,000 dirhams. This well-maintained compact could be the perfect car for expatriate workers seeking an affordable yet trusted set of wheels.
Quality Choice for Expats
A 2014 Sunny represents a tremendous opportunity for those dwelling outside the UAE. Expats need transportation to commute to their job, shop for essentials, and explore places around their city or town. Yet acquiring a new car is rarely realistic while abroad. This 2014 Sunny available for under 8k AED solves that problem.
Service Records You Can Count On
Rely on this 2014 Sunny, as its full maintenance records are documented. The previous owner consistently brought it to Nissan technicians for scheduled upkeep. Nothing was overlooked so minor issues didn't become expensive repairs later. Receipts prove the vehicle received meticulous care.
2014 Nissan Sunny GCC: Very Low Kilometers
Though nearly a decade old, this compact car has far fewer kilometers than regular for its age. The previous driver accumulated only 12,000 per year mainly within city limits with occasional highway trips. The low usage is evident – tires still grip well, brakes are sturdy and the engine purrs smoothly. It seems to have significantly under normal mileage for a 2014 model!
Room for Passengers or Gear
The 2014 Nissan Sunny offers a roomy interior that comfortably seats four adults. Rear doors swing widely for effortless loading of passengers or cargo. When more space is needed, simply fold the rear seats for a generous load area. For transporting people or things, this Sunny has unexpectedly accommodating capacity.
Looks Fresh Inside and Out!
After viewing the 2014 Nissan Sunny's interior and exterior, no one would believe it's nearing a decade old. Beige leather is stain-free with no signs of wear. The dash and vents appear showroom new. Shiny paint and alloy wheels lend the feeling this low-mileage car was recently purchased, not driven daily for years. Truly it seems like new at a used car cost.
Call Today for the Best Deal in Town
At just 10,000 dirhams, finding a better valued small car will be difficult. Test drive this 2014 Nissan Sunny GCC before someone else snatches it up. The seller wishes for a speedy sale and will help simplify the purchase process. Don't wait – call now to inspect this meticulously maintained compact in person. Reliable transportation for under 10k is an incredible deal you won't find anywhere else.
Used Car Safety Checklist: 12 Things to Inspect Before Buying a Used Car
Safety should be your top concern when shopping for a used car. Use this comprehensive used car safety checklist to inspect key items before purchase.
Exterior Inspection
Tires: Check tires for adequate tread depth (at least 3/32") and signs of damage or uneven wear. Replace if needed.
Lights: Test headlights (high and low beam), brake lights, turn signals, emergency flashers. Replace any burnt out bulbs.
Paint condition: Look for overspray, mismatched panels, or repairs that could indicate prior collision damage.
Body panels: Ensure doors, hood and trunk align properly. Misalignments may signify frame damage.
Fluid leaks: Scan under car for leaks (coolant, oil, transmission, power steering, etc.). Leaks can lead to breakdowns or fires.
Windshield & glass: Inspect for chips, cracks or damage that obstruct visibility. Have glass repaired or replaced as needed.
Interior Inspection
Seat belts: Check that seat belts are in good condition and properly anchor for all seats. Replace frayed belts.
Airbags: Confirm airbags are present and fault-free. No tears or blinking warning lights.
Controls & electronics: Test power windows, door locks, radio, lights, wipers and gauges. Address any issues.
Emergency brake: Ensure parking brake engages and releases properly. Adjust or repair as required.
Upholstery & carpets: Look for stains, rips, or water damage that could indicate leaks or flood exposure.
Under the Hood
Fluid levels: Top up low brake, power steering, coolant, windshield washer or transmission fluids. Change if contaminated.
Hoses & belts: Inspect condition of hoses and drive belts. Replace any that are cracked, loose or showing signs of excessive wear.
Battery: Check for corrosion and that battery is securely mounted. Load test battery and replace if weak.
Engine: Look for leaks or damage. DO NOT start engine. Have mechanic inspect engine operation later.
Road Test
Steering: Vehicle should drive straight with no pulling or vibration. Steering should be responsive.
Braking: Brakes shouldn't make noise or pulsate. Car shouldn't pull left or right when braking.
Acceleration: Pickup should be smooth and strong. No hesitations, misfires or odd noises when accelerating.
Transmission: Shifts should be smooth and prompt. No slips between gears.
Suspension: Car should handle bumps smoothly. No bouncing after bumps or leaning around corners.
Maintenance & Ownership Records
Service history: Look for records showing regular maintenance and oil changes. Gaps may indicate issues.
Accident history: Run a vehicle history report to check for accident damage or salvage title.
Number of owners: More owners can mean more wear and tear. Original owner is ideal.
Performing this comprehensive safety inspection will help you identify issues and get them repaired before purchasing your used car. Taking these steps will help ensure your safety and peace of mind.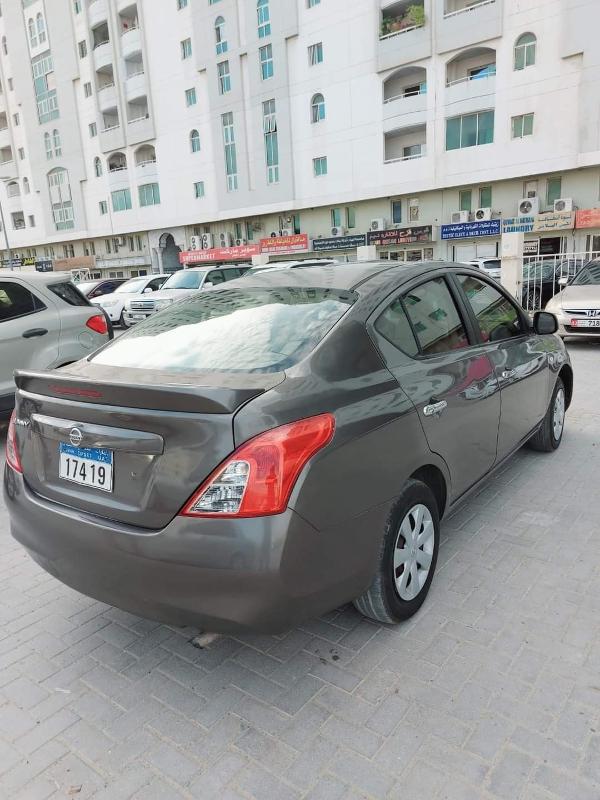 2014 Nissan Sunny GCC