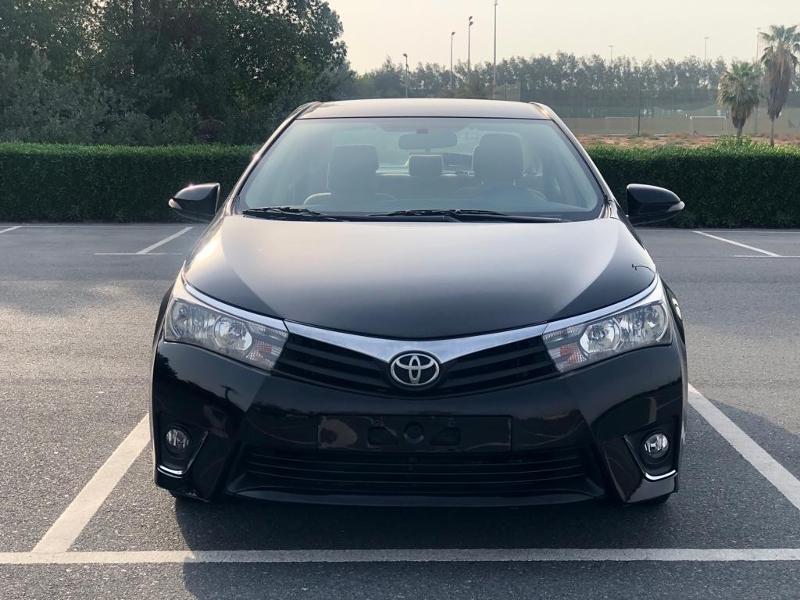 Toyota Corolla 2015, Hey there! Have you been looking for a reliable used car at an affordable price? Well, listen up, because I just found out about an amazing deal on a Toyota Corolla 2015 for only 8,500 AED. Keep reading and I'll tell you everything you need to know about this sweet ride.
Why the Toyota Corolla 2015 is a Great Used Car Pick
The Toyota Corolla 2015 is a popular compact sedan known for its solid reputation. Toyota has been making Corollas for decades, so they really know how to get the formula right. Here's a quick rundown of what makes the 2015 Corolla so great:
Proven reliability: Toyota has a stellar reputation for dependability. The 2015 Corolla is tried and true – it's got the kinks worked out. You can count on it to start up every morning and get you where you need to go without issues.
Great gas mileage: The Toyota Corolla 2015 gets up to 31 mpg in the city and 40 mpg on the highway. With gas prices being what they are, good fuel economy is major. More miles per gallon means more money in your wallet.
Safety features galore: The 2015 Corolla comes standard with a backup camera, anti-lock brakes, airbags and more. You'll have peace of mind knowing your family is protected.
Ideal size: Toyota Corolla 2015 is a compact car, so it's easy to maneuver around tight spots and park. But the interior still has decent head and leg room for passengers. It's the best of both worlds!
How to Scoop Up This Amazing Deal
Now that I've convinced you of what an awesome car the 2015 Toyota Corolla is, here are the juicy details on this specific one that's up for sale.
Mileage is 56,000 – so it's barely broken in!
Exterior color is silky silver metallic – a real classy look
Interior is clean gray cloth – no stains or damage
Listed for only 8,500 AED – way below market value!
This is a steal of a deal that won't last long. If you want to score an affordable, reliable ride, act fast! The seller is motivated to sell quickly to an expat worker in the UAE.
Advice From a Fellow Expat in the UAE
As an expat myself, I know how important having your own set of wheels is here in the UAE. Public transportation options can be limited depending on where you live and work. Plus nothing beats the freedom of having your own car to explore this amazing country on your days off!
That's why I had to share this Corolla deal as soon as I found it. Prices for used cars are usually inflated here. But 8,500 AED for a 2015 Corolla with such low mileage is unheard of.
If you've been searching for the right car, don't let this opportunity drive by! Do a quick inspection and take it for a test drive. I bet you'll be cruising around in your new-to-you Corolla in no time.
Let me know if you have any other questions! I'm always happy to help a fellow expat out.
how much is a 2015 toyota corolla le worth ?
Toyota Corolla 2015 SE 1.6 GCC
accident free, in excellent condition.
Power windows
Beige on the inside
Electric locks
Power steering
Electric mirrors
anti slip
Bluetooth AUX / USB Radio, CD
ABS, AC.