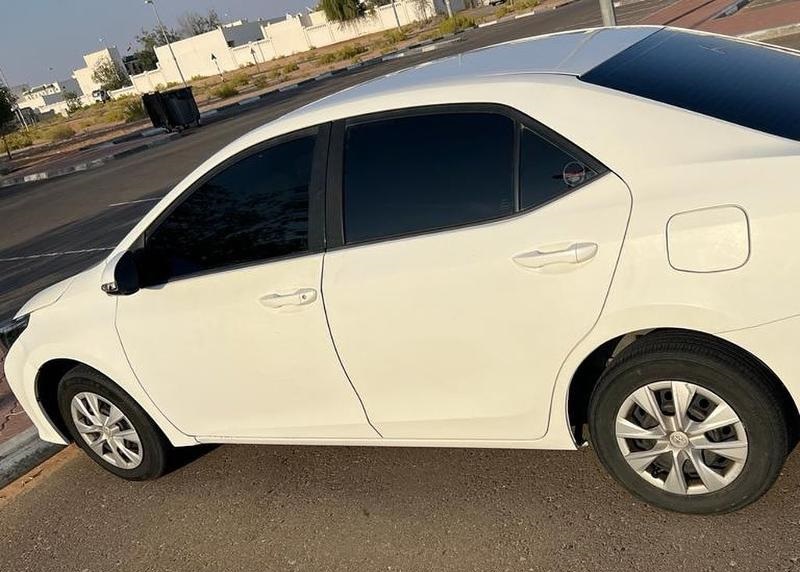 Toyota Corolla 2015
Corolla, 2015 model, 1.6 engine, white color
beige interior, the tensioner is in agency condition
all consumable parts are replaced, original agency
engine and gearbox, agency
Required 30,000 dirhams, met with a simple thing
Contact number 0097150723079
The location is in Al Ain, and the motor is in 7-month ownership
and comprehensive insurance. Serious please continue
How to Check a Used Car for Safety: A Step-by-Step Guide
Are you in the market for a used car? To ensure the vehicle you purchase is safe to drive, follow these steps to conduct a thorough check before making a purchase.
Step 1: Check the exterior
Inspect the body for any signs of damage, such as dents, rust, or scratches.
Look at the tires for proper inflation and signs of wear.
Check for fluid leaks under the car, which could indicate problems with the engine or transmission.
Step 2: Inspect the interior
Evaluate the condition of the upholstery, seatbelts, and any other parts for wear or damage.
Make sure all gauges and warning lights are functioning properly.
Look for any signs of water damage, which could indicate a leak in the roof or windows.
Step 3: Test the brakes
Check the brake pads for signs of wear and test the brakes to ensure they work properly.
Ensure the emergency brake is functioning properly.
Step 4: Evaluate the suspension
Push down on each corner of the car and observe the reaction.
If the car bounces more than two times after release, it may indicate suspension problems.
Step 5: Check the engine and transmission
Start the engine and listen for any unusual sounds.
Check fluid levels and look for leaks.
Check the transmission fluid, which is crucial for proper transmission function.
Step 6: Take a test drive
Drive the car on various roads and at different speeds to gauge its handling and performance.
Listen for any unusual sounds and pay attention to the car's handling.
Drive on both city and highway roads to see how the car performs in different conditions.
Step 7: Obtain a Carfax report
A Carfax report will provide you with a detailed history of the car, including accidents, service records, and mileage.
It can also indicate if the car has been in a flood or has a salvage title.
Step 8: Get a professional inspection
Contact number 0097150727479
Negotiable Price
While you can perform a thorough check on your own, it's always recommended to have a professional mechanic inspect the car.
A professional can identify any issues that may not be noticeable to the untrained eye.
By following these steps, you can ensure the used car you're considering is safe to drive before making a purchase. Don't be afraid to ask questions or walk away from a deal if you have any concerns about the car's safety. Your safety is the most important factor, so take the time to make an informed decision.