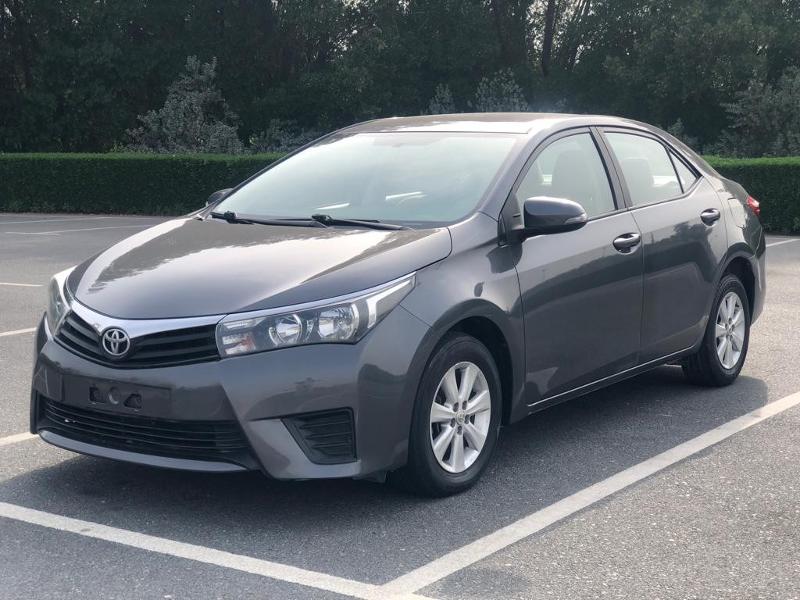 If you're on the hunt for a reliable, affordable, and stylish car, look no further than the Toyota Corolla 2016. This car is a top pick for many drivers and for good reason. In this article, we will delve into the features, benefits, and overall driving experience of the Toyota Corolla 2016.
Reliability at its Finest
When it comes to cars, reliability is key, and the Toyota Corolla 2016 does not disappoint. With its reputation for longevity and dependability, you can trust that this car will get you where you need to go, no matter the distance. The 2016 model also comes equipped with advanced safety features, including anti-lock brakes, stability control, and a comprehensive airbag system, providing you and your passengers with added peace of mind on the road.
The Toyota Corolla 2016 is not only reliable but also stylish and comfortable. This car boasts a sleek and modern design that will turn heads on the road. Inside, you'll find a spacious and comfortable cabin with ample legroom and headroom for both the driver and passengers. The car's infotainment system is also top-notch, with a user-friendly interface and intuitive controls.
Another great feature of the Toyota Corolla 2016 is its fuel efficiency. With a combined fuel economy of up to 32 miles per gallon, this car will save you money at the pump and reduce your carbon footprint. It's the perfect car for long commutes or road trips, as you'll spend less time and money refueling.
If you're an expatriate worker living in the Emirates, this is an opportunity you don't want to miss. A used Toyota Corolla 2016 is available at an attractive price of only 8,500 dirhams. This car is the perfect choice for those who need a reliable and affordable car to get them around the city or for weekend getaways.
Overall, the Toyota Corolla 2016 is a reliable, stylish, and efficient car that is perfect for those on a budget. Whether you're an expat living in the Emirates or a local looking for a dependable car, the Toyota Corolla 2016 is an excellent choice. So why wait? Rev up your ride today with the Toyota Corolla 2016.
Toyota Corolla 2016 SE 2.0
Full Gulf specifications
Accident free
In a perfect condition.
Aluminum wheels
Cruise control
Corner sensors
Power windows
Beige interior
Electric locks
Power steering
Electric mirrors
anti slip
Bluetooth AUX / USB
Radio CD ABS, AC
Mileage: 163,000 km
Price: 8,500 dirhams