سيارات مستعملة
Elevate Your Drive: Discover the Perfect Blend of Comfort and Performance in the Toyota Yaris 2012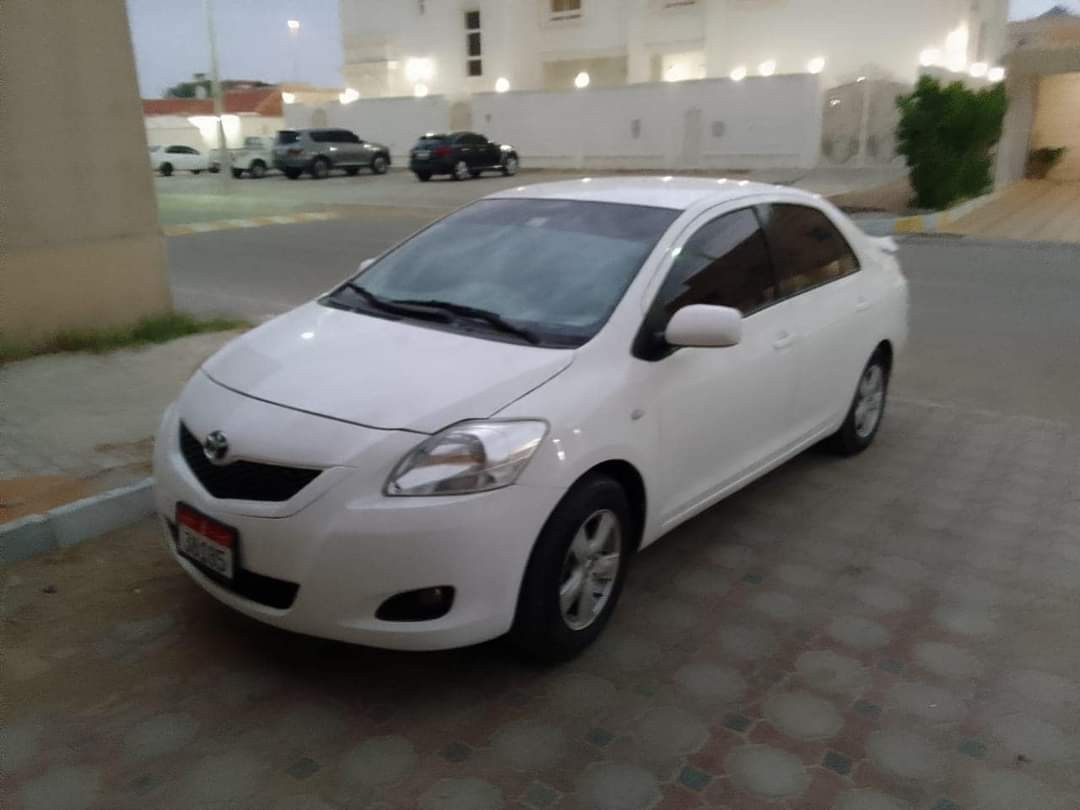 Are you in the market for a reliable and affordable compact car? Look no further than the Toyota Yaris 2012! In this blog post, we'll dive into the features, performance, and overall value of the Toyota Yaris 2012, the perfect vehicle for those seeking practicality and fuel efficiency.
The All-Rounder
The Toyota Yaris 2012 is a versatile compact car that ticks all the right boxes. Whether you're a city dweller maneuvering through tight streets or a daily commuter seeking excellent fuel economy, the Yaris has got you covered. With its compact size, nimble handling, and impressive fuel efficiency, this car is designed to make your driving experience enjoyable and stress-free.
Under the Hood
The Toyota Yaris 2012 is equipped with a reliable and efficient engine that delivers a smooth ride and exceptional fuel economy. Its 1.5-liter four-cylinder engine provides sufficient power for your daily driving needs while ensuring low running costs. Whether you're zipping through city streets or cruising on the highway, the Yaris delivers a balanced performance that won't disappoint.
Practical and Stylish Interior
Step inside the Toyota Yaris 2012, and you'll find a well-designed interior that maximizes space and comfort. Despite its compact size, the Yaris offers a surprisingly roomy cabin, providing ample headroom and legroom for both the driver and passengers. The high-quality materials and thoughtful design elements create a pleasant environment that exudes practicality and style.
Innovative Technology
Despite being a 2012 model, the Toyota Yaris comes equipped with a range of innovative technology features that enhance your driving experience. The intuitive infotainment system allows you to stay connected and entertained on the go, with features like Bluetooth connectivity and a USB port for seamless integration with your devices. Additionally, the available keyless entry and push-button start add convenience and modernity to your daily routine.
Safety First
When it comes to safety, the Toyota Yaris 2012 takes no compromises. It is equipped with a comprehensive set of safety features to ensure the well-being of you and your passengers. From stability control and traction control to a robust airbag system, the Yaris prioritizes your safety on the road. Its solid build quality and excellent crash test ratings make it a trustworthy choice for those seeking peace of mind.
Final Thoughts
If you're in the market for a reliable, fuel-efficient, and budget-friendly compact car, the Toyota Yaris 2012 should be at the top of your list. Its combination of practicality, performance, and safety make it an exceptional choice for both urban and suburban driving. Experience the joy of owning a Toyota Yaris 2012 and enjoy the perfect blend of functionality and affordability.
So why wait? Visit your nearest Toyota dealership today and test drive the Toyota Yaris 2012. Get ready to embark on a remarkable driving journey with a car that truly stands out from the crowd.
Disclaimer: The information provided in this blog post is based on the features and specifications of the Toyota Yaris 2012 as of 2023-07-09. For the most accurate and up-to-date information, please refer to official Toyota sources.
Toyota Yaris 2012
The price is 6,500 dirhams
No accidents
The car is in excellent condition
Walk 210 km